Answer Cancer Fund
Would your organisation like to help play a part in boosting cancer screening rates in Greater Manchester?
Financial support is available to voluntary, community and social enterprise organisations who can help recruit Answer Cancer Champions to promote cancer screening amongst under-represented groups.
Investments of £1,000 – £2,000 are available.
These investments are funded by Greater Manchester Health and Social Care Partnership.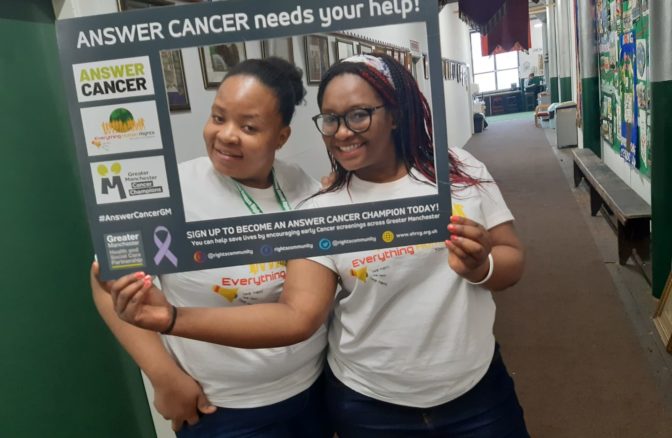 Following the award of Round 2 grants, the Answer Cancer Fund is currently closed.
Details of further rounds will be announced shortly.