The earlier that cancer is detected, the sooner treatment can start and the better your chances of recovery.
In the UK there are national screening programmes for breast, cervical and bowel cancer. These are offered for free on the NHS. You will be invited for screening when you're eligible through your GP, so it's important to make sure that you're registered and that your contact details are up to date.
In all cases, you should always visit your GP if you're experiencing symptoms or have concerns, rather than wait for your next screening appointment.
Click here for information on accessing Cancer services during Covid-19.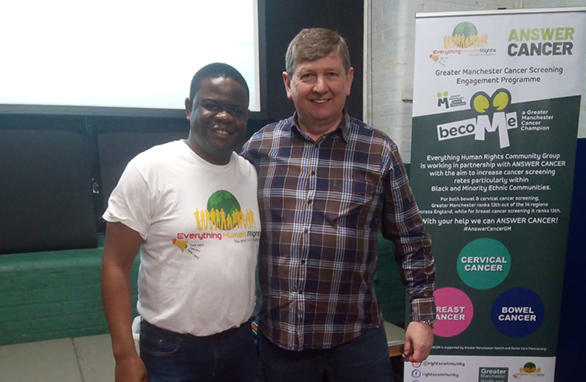 Breast Screening
Sometimes called a mammogram, this is offered to women aged 50-70 across the UK, with invitations sent every three years. If you are a trans woman, you may be included too as long as the gender marker on your medical file has been changed.
To find out more about breast screening visit:
Cervical Screening
Offered to women and people with a cervix aged 25-64 in the UK. Often called a smear test, you will be sent an invitation every three years between the ages 25-49, and every five years for 50-64 year olds.
To find out more about cervical screening visit:
Bowel Screening
This is done at home using a special kit and offered to everyone aged 60-74 in England, Wales and Northern Ireland. In Scotland, people aged 50-74 are offered screening.
To find our more about bowel screening visit: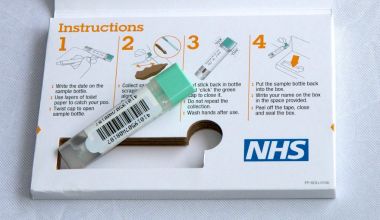 Cancer Screening for Trans and Non-Binary People
For trans and non-binary people, your eligibility for cancer screening will depend on several factors, such as the gender you were assigned at birth and any gender-confirmation treatment you have received.
For a comprehensive guide to cancer screening for trans and non-binary people, please visit here.
Cancer and Covid-19
We have compiled a guide to receiving cancer screening, diagnosis and treatment during the Covid-19 pandemic. Please see this here.
Cancer Signs & Symptoms
To find out more from the NHS about possible signs and symptoms of cancer please visit here.
You can also find information from Cancer Research UK on specific symptoms relating to breast, cervical & bowel cancer below:
Breast Cancer Symptoms
Cervical Cancer Symptoms
Bowel Cancer Symptoms