The earlier that cancer is detected, the sooner treatment can start and the better your chances of recovery.
In the UK there are national screening programmes for breast, cervical and bowel cancer. These are offered for free on the NHS. You will be invited for screening when you're eligible through your GP, so it's important to make sure that you're registered and that your contact details are up to date.
In all cases, you should always visit your GP if you're experiencing symptoms or have concerns, rather than wait for your next screening appointment.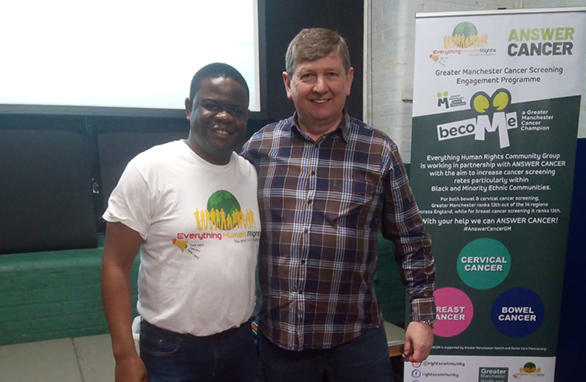 Breast Screening
Is offered to women aged 50-70 across the UK.
To find out more about breast screening visit:
Cervical Screening
Often called a smear test, is offered to women aged 25-64 in the UK. It is offered every three years for women aged 25-49, and every five years for women 50-64.
To find out more about cervical screening visit:
Bowel Screening
Is offered to men and women aged 60-74 in England, Wales and Northern Ireland. In Scotland, men and women aged 50-74 are offered screening.
To find our more about bowel screening visit: