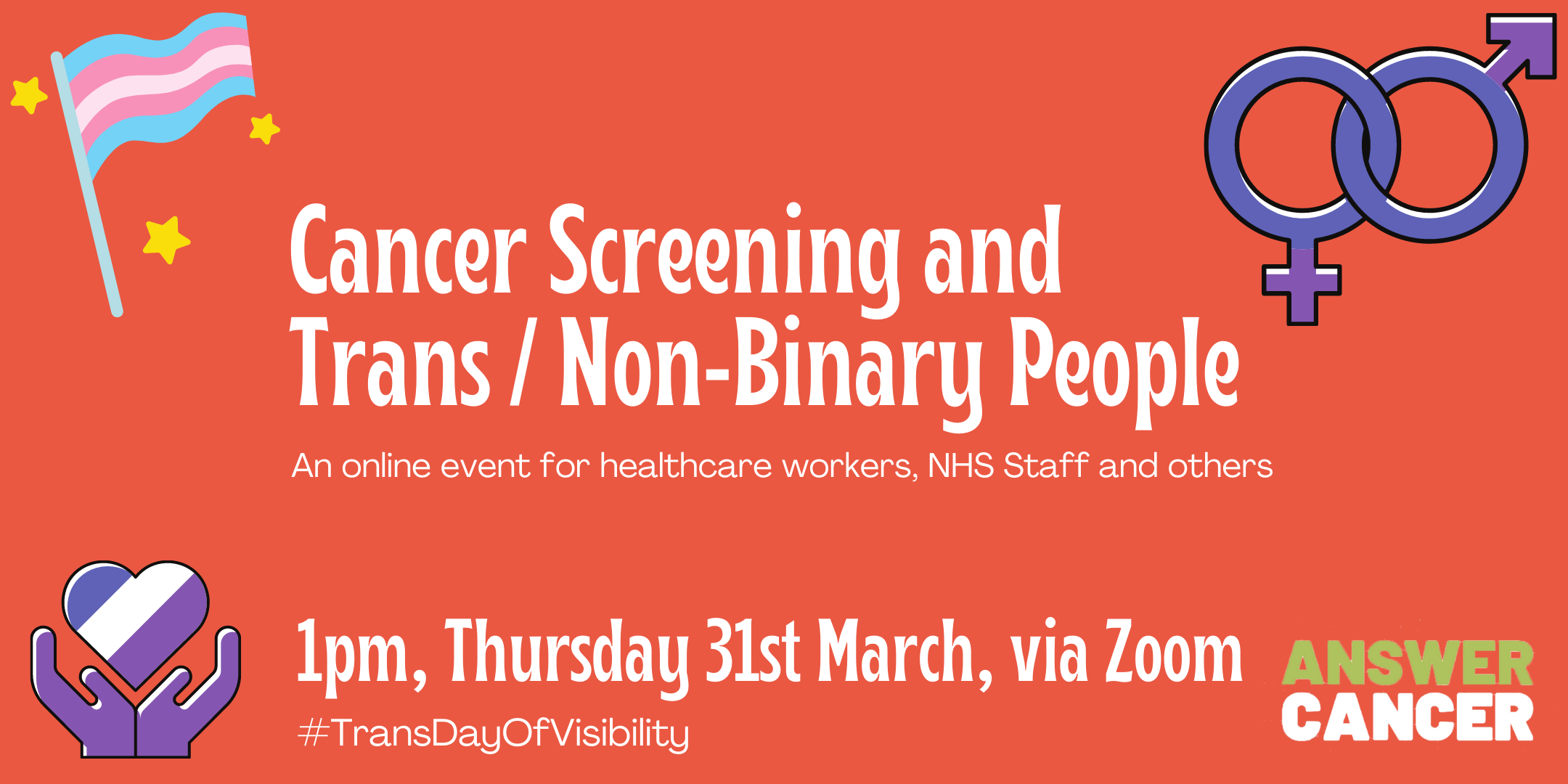 To mark Transgender Day of Visibility on 31st March, Answer Cancer is hosting an online event to discuss the important issue of cancer screening for Trans & Non-Binary People.
Research has shown that Trans/NB people are less likely to take part in cancer screening, due to a number of different barriers and misconceptions. We want to tackle these by bringing together members of the Trans/NB community and healthcare professionals for a discussion and awareness raising session.
At this event, Trans activist Eva Echo (she/her) will be presenting a short documentary about barriers to screening that exist with the NHS, along with discussing the results of a survey undertaken about attitudes to screening amongst Trans/NB people.
Following this we will also hear from healthcare professionals and other experts before inviting everyone to contribute their thoughts and ideas on how we can create an environment and system where everyone is able to access cancer screening on an equal basis.
This event is open for anyone with an interest in this issue to attend, although we particularly welcome attendance by NHS staff, healthcare professionals, and screening service commissioners, along with people with lived experience of this issue.